UK ARMED FORCES CRICKET ASSOCIATION
Welcome to the Army Cricket Association Website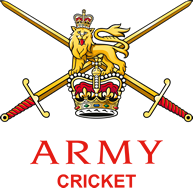 Secretary/Treasurer
Lieutenant Colonel (Retd) Mike Thornley
Army Sport Control Board
Fox Lines, Queens Avenue
Aldershot, Hants GU11 2LB
Tel: 01252 787075
Mobile: 07786 094178
Email: mthornley@ascb.uk.com or
Email: aca@ascb.uk.com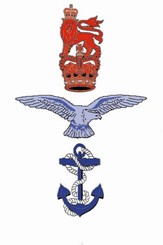 Sponsors of UK Armed Forces Cricket


Kenya Women Vs UKAF Women
1-Innings Match Played At Sikh Union Club Grund, Nairobi, 26-Sep-2017, Limited Overs
Kenya Women Win by 72 runs
| | |
| --- | --- |
| Toss won by | UKAF Women |
| Umpires | NO Amollo - MJ Seward |
| Scorers | CO Chweya - RV Isaacs |
| Home Side | Kenya Women |
Kenya Women 1st Innings 240/7 Closed (Overs 40)
| Batsman | Fieldsman | Bowler | Runs | Min | Bls | 4s | 6s |
| --- | --- | --- | --- | --- | --- | --- | --- |
| MW Mwangi+ | c AL Bennett | b K Gavillet | 21 | 58 | 50 | 0 | 0 |
| QA Abel | lbw | b M Vaggers-Webb | 98 | 145 | 99 | 14 | 0 |
| T Wanjiru | | b HM Garton | 2 | 2 | 9 | 0 | 0 |
| B Mogusu | c GA Cant | b LC Worsfold | 18 | 39 | 20 | 2 | 0 |
| L Kaparo* | run out CR Norris | | 0 | 7 | 1 | 0 | 0 |
| E Wachira | | b LC Worsfold | 37 | 54 | 29 | 3 | 0 |
| F Mutua | | b S Patel | 26 | 21 | 25 | 3 | 0 |
| LJ Alivitsa | not out | | 3 | 1 | 7 | 0 | 0 |
| V Ooko | not out | | 2 | 1 | 1 | 0 | 0 |
| M Wako | dnb | | | | | | |
| S Mideva | dnb | | | | | | |
| extras | | (b2 lb2 w24 nb5) | 33 | | | | |
| TOTAL | | 7 wickets for | 240 | | | | |
FOW
1-68(MW Mwangi) 2-74(T Wanjiru) 3-148(B Mogusu) 4-148(L Kaparo) 5-178(QA Abel)
6-232(F Mutua) 7-236(E Wachira)
| Bowler | Overs | Maid | Runs | Wkts | wd | nb |
| --- | --- | --- | --- | --- | --- | --- |
| M Vaggers-Webb | 8 | 0 | 50 | 1 | 6 | - |
| S Patel | 8 | 0 | 47 | 1 | - | - |
| K Gavillet | 8 | 0 | 42 | 1 | 5 | - |
| HM Garton | 8 | 1 | 26 | 1 | 4 | - |
| LC Worsfold | 5 | 0 | 39 | 2 | 3 | 1 |
| EJ Wall | 1 | 0 | 16 | 0 | 3 | - |
| CR Norris | 2 | 0 | 16 | 0 | 1 | - |
UKAF Women 1st Innings 168/9 Closed (Overs 40)
| Batsman | Fieldsman | Bowler | Runs | Min | Bls | 4s | 6s |
| --- | --- | --- | --- | --- | --- | --- | --- |
| M Vaggers-Webb | | b M Wako | 26 | 56 | 44 | 3 | 0 |
| CK Cant | run out B Mogusu | | 0 | 3 | 0 | 0 | 0 |
| HM Garton* | run out QA Abel | | 2 | 14 | 5 | 0 | 0 |
| GA Cant+ | | c&b QA Abel | 35 | 96 | 68 | 1 | 0 |
| K Gavillet | c MW Mwangi | b M Wako | 3 | 10 | 7 | 0 | 0 |
| LC Worsfold | | b QA Abel | 28 | 32 | 26 | 4 | 0 |
| S Patel | c S Mideva | b MW Mwangi | 8 | 21 | 19 | 1 | 0 |
| EJ Wall | | b MW Mwangi | 6 | 17 | 17 | 1 | 0 |
| CR Norris | not out | | 23 | 42 | 31 | 1 | 0 |
| AL Bennett | c S Mideva | b F Mutua | 5 | 22 | 19 | 0 | 0 |
| RM Brown | not out | | 3 | 8 | 7 | 0 | 0 |
| extras | | (b2 lb6 w18 nb3) | 29 | | | | |
| TOTAL | | 9 wickets for | 168 | | | | |
FOW
1-3(CK Cant) 2-12(HM Garton) 3-55(M Vaggers-Webb) 4-64(K Gavillet)
5-107(LC Worsfold) 6-122(GA Cant) 7-127(S Patel) 8-137(EJ Wall) 9-158(AL Bennett)
| Bowler | Overs | Maid | Runs | Wkts | wd | nb |
| --- | --- | --- | --- | --- | --- | --- |
| V Ooko | 8 | 1 | 25 | 0 | 4 | 1 |
| LJ Alivitsa | 4 | 1 | 14 | 0 | 1 | - |
| M Wako | 6 | 0 | 22 | 2 | 1 | 1 |
| E Wachira | 4 | 0 | 29 | 0 | 4 | 1 |
| QA Abel | 8 | 0 | 32 | 2 | 2 | - |
| MW Mwangi | 8 | 0 | 32 | 2 | 3 | - |
| F Mutua | 2 | 0 | 6 | 1 | - | - |
Compiled by Victor Isaacs (UKAF Archivist) Last updated 26-Sep-2017.
Report
KENYA WOMEN v UNITED KINGDOM ARMED FORCES WOMEN
MATCH 2 REPORT (Tue 26 Sept) by Richard V Isaacs
The second match of the United Kingdom Armed Forces Ladies tour of Kenya, sponsored by Mabway and in association with Opening Boundaries, went the same way as the first as Kenya's impressive side recorded a 72-run success at the Sikh Union Ground in Nairobi.
Electing to field first on winning the toss under laden skies, it was hoped that UKAF would make early inroads into the Kenyan top order but had to wait until the 15th over before the first breakthrough came, the openers adding a sedate 68 off 98 balls.
Two quick wickets, one to Kirsty Gavillet and the other to skipper Hazelle Garton, raised spirits and going to the half-way point drinks break at 82 for 2, there was plenty of encouragement of restricting the home side to a chase worthy target.
But whilst the dangerous Queentor Abel was at the crease, that was always going to be a challenge and so it proved as she blasted 14 fours in a near run-a-ball 98 (99 balls), sharing in a stand of 74 in 65 balls of which Brenda Mogusu scored only 18.
Once again, two wickets in short time – the second a great bit of work from Caroline Norris to run out skipper Kaparo backing up – once again lifted the hope that a target nearer 200 would be attained.
When Abel was removed, leg before to Mel Vaggers (1/50), it brought in Esther Wachira (37 off 29) and Faith Mutua (26 off 25), who cajoled their team with quick runs, to lift the home side to an imposing 240 for 7.
Pick of the bowlers was Garton (1/26 in 8) and Gavillet (1/42 in 8) although Louise Worsfold took two wickets, but at a 7.80 runs per over cost as the late overs attack took its toll.
UKAF needed a good start to their reply in chasing six an over – they didn't get it as first Connie Cant was run out without facing a ball and then Garton followed in similar fashion for 2 to reduce the visitors to 12/2 in the third over.

And it continued to be a struggle thereafter despite Vaggers' 44-ball 26 and a patient 35 from Georgie Cant, which consumed 68 balls.
Worsfold, coming in at six, was the only player to record a strike rate in three figures but when she was removed by player-of-the-match Abel for 28 (26 balls), the rate continued to climb and the game was firmly up.
Norris did at least give her team something to cheer with a nice unbeaten 23 off 31 balls at the end but the bowlers held sway on the warm afternoon – Mako Wako taking 2/22, Abel 2/32 and Mary Wambui 2/32.
Tomorrow the sides return to Twenty20 action at the famous Nairobi Gymkhana Ground where there have been 62 one-day internationals played since 1996.