UK ARMED FORCES CRICKET ASSOCIATION
Welcome to the Army Cricket Association Website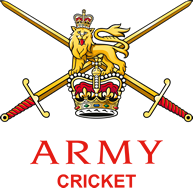 Secretary/Treasurer
Lieutenant Colonel (Retd) Mike Thornley
Army Sport Control Board
Fox Lines, Queens Avenue
Aldershot, Hants GU11 2LB
Tel: 01252 787075
Mobile: 07786 094178
Email: mthornley@ascb.uk.com or
Email: aca@ascb.uk.com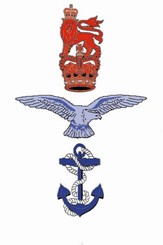 Sponsors of UK Armed Forces Cricket


Kenya Women Vs UKAF Women
1-Innings T20 Match Played At Sikh Union Club Grund, Nairobi, 25-Sep-2017, Twenty Twenty
Kenya Women Win by 6 wkts
| | |
| --- | --- |
| Toss won by | Kenya Women |
| Umpires | D Mumbo - N Oluoch - MJ Seward |
| Scorers | CO Chweya - RV Isaacs |
| Home Side | Kenya Women |
UKAF Women 1st Innings 121/2 Closed (Overs 20)
| Batsman | Fieldsman | Bowler | Runs | Min | Bls | 4s | 6s |
| --- | --- | --- | --- | --- | --- | --- | --- |
| LC Worsfold | not out | | 73 | 78 | 60 | 7 | 0 |
| GA Cant+ | | b MW Mwangi | 10 | 27 | 25 | 2 | 0 |
| HM Garton* | st S Juma | b QA Abel | 26 | 29 | 24 | 1 | 0 |
| M Vaggers-Webb | not out | | 9 | 20 | 11 | 0 | 0 |
| CK Cant | dnb | | | | | | |
| K Gavillet | dnb | | | | | | |
| S Patel | dnb | | | | | | |
| EJ Wall | dnb | | | | | | |
| CR Norris | dnb | | | | | | |
| SL Streete | dnb | | | | | | |
| AL Bennett | dnb | | | | | | |
| extras | | (b0 lb0 w3 nb0) | 3 | | | | |
| TOTAL | | 2 wickets for | 121 | | | | |
FOW
1-36(GA Cant) 2-92(HM Garton)
| Bowler | Overs | Maid | Runs | Wkts | wd | nb |
| --- | --- | --- | --- | --- | --- | --- |
| Margaret Ngoche | 4 | 0 | 18 | 0 | 2 | - |
| LJ Alivitsa | 2 | 0 | 14 | 0 | - | - |
| MW Mwangi | 4 | 0 | 19 | 1 | - | - |
| Mary Ngoche | 3 | 0 | 19 | 0 | - | - |
| S Wetoto | 4 | 0 | 35 | 0 | - | - |
| QA Abel | 3 | 0 | 16 | 1 | 1 | - |
Kenya Women 1st Innings 123/4 Closed (Overs 14.5)
| Batsman | Fieldsman | Bowler | Runs | Min | Bls | 4s | 6s |
| --- | --- | --- | --- | --- | --- | --- | --- |
| Margaret Ngoche* | | b S Patel | 33 | 26 | 21 | 4 | 1 |
| S Wetoto | | b HM Garton | 12 | 19 | 9 | 2 | 0 |
| QA Abel | c M Vaggers-Webb | b HM Garton | 5 | 16 | 8 | 0 | 0 |
| J Otieno | lbw | b S Patel | 0 | 1 | 4 | 0 | 0 |
| S Juma | not out | | 32 | 38 | 22 | 5 | 0 |
| MW Mwangi+ | not out | | 28 | 30 | 25 | 4 | 0 |
| E Wachira | dnb | | | | | | |
| LJ Alivitsa | dnb | | | | | | |
| L Kaparo | dnb | | | | | | |
| Mary Ngoche | dnb | | | | | | |
| F Mutua | dnb | | | | | | |
| extras | | (b0 lb1 w12 nb0) | 13 | | | | |
| TOTAL | | 4 wickets for | 123 | | | | |
FOW
1-49(S Wetoto) 2-51(Margaret Ngoche) 3-54(J Otieno) 4-65(QA Abel)
| Bowler | Overs | Maid | Runs | Wkts | wd | nb |
| --- | --- | --- | --- | --- | --- | --- |
| M Vaggers-Webb | 2 | 0 | 17 | 0 | - | - |
| S Patel | 4 | 0 | 28 | 2 | 3 | - |
| HM Garton | 4 | 0 | 27 | 2 | 3 | - |
| LC Worsfold | 2 | 0 | 17 | 0 | 1 | - |
| CR Norris | 2 | 0 | 16 | 0 | 3 | - |
| EJ Wall | .5 | 0 | 17 | 0 | - | - |
Report
KENYA WOMEN v UNITED KINGDOM ARMED FORCES WOMEN
MATCH 1 REPORT (Mon 25 Sept) by Richard V Isaacs

The opening fixture of the United Kingdom Armed Forces Ladies tour of Kenya saw the visitors succumb to a six-wicket defeat at the hands of Kenya Women, despite the sterling efforts of opening batsman Louise Worsfold.
The tour, sponsored by Mabway and in association with Opening Boundaries, kicked off with a Twenty20 fixture at the delightful Sikh Union Ground in Nairobi.
But it was the home side, fresh off their endeavours in the ICC Twenty20 African qualifiers, who came out on top as they cantered past UKAF's 121 for 2 with some 31 balls to spare.
After being put into bat on a warm afternoon, UKAF got off to a decent start with Worsfold and Georgie Cant posting an unbroken 32 in the six-over powerplay.
They pushed this on to 38 before Cant was bowled by Mary Mwangi for 10 (25 balls), which allowed skipper Hazelle Garton to join her Navy counterpart and they shared an enterprising stand of 56 in just 46 deliveries.
However, as the partnership continued, both batsmen looked to be tiring as the heat and the altitude began to take its toll and Garton was eventually dismissed for 26 (24 balls), which contained just a single boundary.
It was Worsfold though who stayed rock solid, carrying her bat for a 60-ball 73 (seven fours) and with Mel Vaggers chipping in with nine at the end took UKAF to their, probably, below-par total.

It certainly seemed that way when the Kenyan openers, skipper Margaret Ngoche and Sarah Wetoto ploughed 48 in the first four overs, taking Vaggers' opening over for 13 and Garton's for 17 including a mighty straight six from the captain.
Three wickets in the final two overs of the powerplay, two to the impressive Shiv Patel and the other to the recovering Garton, reduced the early run-rate carnage.
And when the captain picked up a second in the ninth over to a well taken catch by Vaggers, Kenya had scored just 17 runs in five overs after the early onslaught and hopes were high in the UKAF camp.
But it wasn't to be as keeper Sharon Juma (32*) and Mary Mwangi (28*) ensured there were no further dramas with a stand of 58 off 44 balls to lead their side home in comfort.
Opening boundaries player Patel grabbed 2-28 from her four overs and Garton 2-27 in her four, claiming the bowling honours but they will be hoping for better tomorrow when the players return for a 40-over contest.
Compiled by Victor Isaacs (UKAF Archivist) Last updated 25-Sep-2017.