Army Inter Corps Cricket 2017
Welcome to the Army Cricket Association Website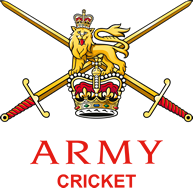 Secretary/Treasurer
Lieutenant Colonel (Retd) Mike Thornley
Army Sport Control Board
Fox Lines, Queens Avenue
Aldershot, Hants GU11 2LB
Tel: 01252 787075
Mobile: 07786 094178
Email: mthornley@ascb.uk.com or
Email: aca@ascb.uk.com
Power Cup Inter Corps Sponsored by:


INTER CORPS TWENTY20 CRICKET COMPETITION 2017
Inter Corps T20 Competition
| | | |
| --- | --- | --- |
| 5 Sept | Inter Corps T20 | |
| 6 Sept | Inter Corps T20 | |
| 7 Sept | Inter Corps T20 | |
| 21 Sept | Inter Corps T20 - Royal Logistic Corps vs Royal Engineers | |
| 21 Sept | Inter Corp Plate - Army Air Corps vs Adjutant General's Corps | |
INTER CORPS POWER CUP
Sponsored by MUJV
FINALS DAY
WEDNESDAY 12th JULY 2017
ALDERSHOT CRICKET GROUND
Cup Final - RA v RLC - Upper Ground
Plate Final - RE v RSIGS - Lower Ground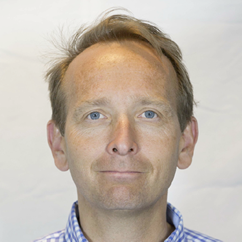 Welcome from Army Cricket Association Chairman – Brigadier Tim Law
  I would like to extend a very warm welcome, on behalf of the Army Cricket Association, to all players, officials and spectators to the finals of the Power Cup taking place today at this historic venue - the home of Army cricket. We are once again very grateful to MUJV for their continuing sponsorship of this hard-fought competition, and delighted to welcome some of their executives to see the high standard of inter-Corps cricket which their contribution supports. I would like to congratulate those teams who have made it to this year's finals day, and commiserate with those whose chance will undoubtedly come in future years.
I hope that you all have an enjoyable and memorable day today. It would be wrong, at this stage, not to mention the success of our representative teams this season. Thus far, of the three inter-Services competitions played, we have won both of the men's T20 competitions, but narrowly lost to a Royal Navy women's side dominated by a very talented player. Many of you will have been present at Lord's to witness our senior men's side win in the final over of the competition, but fewer perhaps are aware of the depth of talent that we have within our development side. They have performed exceptionally well and promise a great deal for future years. We can only find such talent from within the organisation, and it starts at unit and Corps level. Today represents the epitome of that level of competition and I hope that you enjoy the spectacle.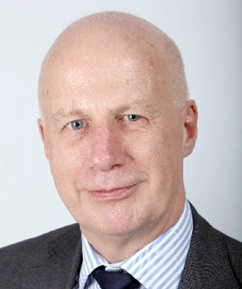 Welcome from MUJV – David Winch
MUJV are proud sponsors of the Army Inter Corps Cricket's Power Cup as well as Army Ladies' Cricket and the Army Development squad. We recognise that sport plays an important motivational part of military life and we are delighted to provide further support to Army Cricket at the grass-roots level through our ongoing sponsorship of the Power Cup.
We congratulate all teams who have participated in the 2017 competition and look forward to seeing well fought and competitive final matches in both the Power Cup and Inter Corps Plate on 12 July.
Well done too and thank you to all the organisers, officials, scorers, coaches and grounds people who have made the competition such a great success and, finally, we wish good luck to all the players taking part in the matches today. I hope you all enjoy the occasion and best wishes from all at MUJV!
David Winch – Managing Director, MUJV
INTER CORPS POWER CUP                                                                                                                                                                                            
GROUP 1

  CORPS  

 RA 

RSIGS

AAC

 INF 

AGC

 TOTAL

POSITION 

RA

13

14

16

16

59

1st

RSIGS

3

16

3

16

38

3rd

AAC

0

0

0

0

2

5th

INF

6

16

16

16

54

2nd

AGC

0

1

16

0

17

4th
GROUP 2 

CORPS

 RLC 

 RE

 RAC  

AMS

REME

TOTAL

POSITION

RLC              

13

16

16

16

61

1st

RE

2

16

14

5

37

3rd

RAC

2

3

0

0

5

5th

AMS

2

2

16

1

21

4th

REME

2

15

16

16

49

2nd
SEMI FINALS

POWER CUP

PLATE

RA beat REME

RE beat AGC

RLC beat INF

RSIGS beat AMS
PREVIOUS WIINERS

YEAR

POWER CUP

PLATE

2009

REME

R SIGNALS

2010

REME

RE

2011

RA

REME

2012

RA

RLC

2013

REME

~

2014

RLC

~

2015

RA

RE

2016

AGC

REME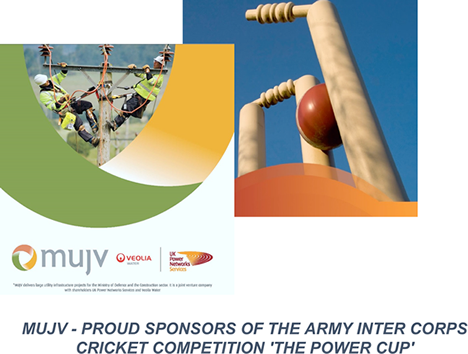 Inter Corps T20 Competition
| | | |
| --- | --- | --- |
| 5 Sept | Inter Corps T20 | |
| 6 Sept | Inter Corps T20 | |
| 7 Sept | Inter Corps T20 | |
| | Inter Corp Plate | |