Army Cricket Association Cricket Tours
Welcome to the Army Cricket Association Website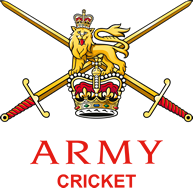 Secretary/Treasurer
Lieutenant Colonel (Retd) Mike Thornley
Army Sport Control Board
Fox Lines, Queens Avenue
Aldershot, Hants GU11 2LB
Tel: 01252 787075
Mobile: 07786 094178
Email: mthornley@ascb.uk.com or
Email: aca@ascb.uk.com
Barbados 2015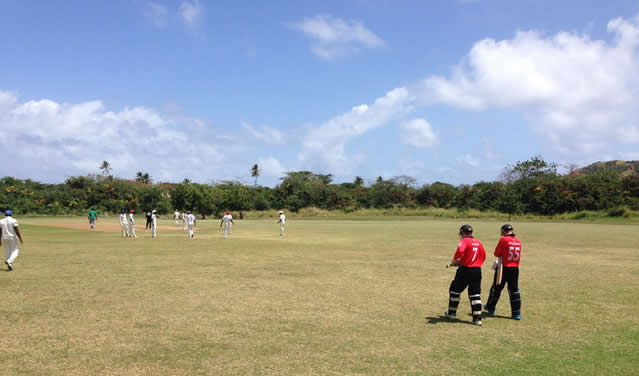 A brief update on the tour as we near the end of the Barbados leg.

So far, we have had an excellent time. An enormous amount has been achieved, even if some of the results haven't gone our way.

17 Mar
A 2 hour training session at the Franklyn Stephenson Academy located about 5 mins from the hotel.We got some quality net and middle practice that prepared the team well for the first fixture the following day.

18 Mar
2 x T20 fixtures against the BDF It should be noted that the team we payed against are members of the BDF sports programme. This takes 50 young Barbadians per year who have an opportunity to make it to the top level of their sport. For cricketers, this means that they have to have a realistic prospect of getting a professional contract. Consequently, they were a strong team. In the first match, BDF set a reasonable total but the Army lost 2 wickets in the 2nd over from which we never recovered. In the second match, they bowled very tightly at the start of the match and, despite some strong hitting from Varley and Baczkiewicz towards the end of the innings, the total was not quite enough and was overhauled by the BDF with 4 balls to spare.

After the game the team went to the Franklyn Stephenson Academy for a thoroughly enjoyable BBQ with the Hampshire team.

Match 1
BDF 135-4 Refern 1-14
Army 97 all out

Match 2
Army 135-1 Varley 57 (38 balls), BZ 40 (48 balls), Wiseman 33 (30 balls)
BDF 136-4 Jamal Stuart 74 no, Prinsloo 1-10

19 Mar
Practice session at the Stephenson Academy. Filmed by local TV and Frankie Greenwood gave an interview. I was not available as I was at the med centre having stitches in my head having slipped whilst running!

20 Mar
Match versus Isolation Cavaliers at their very picturesque ground in the St Andrew district in the NE of the island. On a slightly 2-paced wicket, the Army post a total of 113 which was felt to be a little under par. However, some tight bowling and excellent catching saw the Army home quite comfortably.

Army 113-8 Hudson 42 (38 balls)
Isolation Cavaliers 92 all out in 16.4 overs Prinsloo 3-10, Hudson 2-17

In the evening, we attended a reception hosted by the High Commissioner at her stunning residence in Bridgetown. Guests included Tony Cozier and
21 Mar
Match against Wildey CC (formerly known as Banks) at the neutral Bridgefield Ground due to the 'Last Man Standing' tournament being held at their home ground. The Army won comfortably against a relatively weak side. Again, the standard of catching was high.

Wildey 97-8 Narayan 4-15, Robinson 2-9, Prinsloo 2-23
Army 98-3 off 14.1 Varley 31 (34 balls) Govender 24 (13 balls)

Cheryl Valentine who has stood in for Debbie Hayhurst as the physio has been outstanding. She has struck up an excellent relationship with the team and the quality of her work is first rate. She is hugely well respected by everyone in the touring party.