Army Cricket Association Inter Unit Cup Draw Major & Minor
Welcome to the Army Cricket Association Website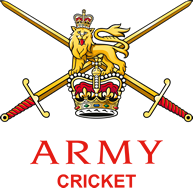 Secretary/Treasurer
Lieutenant Colonel (Retd) Mike Thornley
Army Sport Control Board
Fox Lines, Queens Avenue
Aldershot, Hants GU11 2LB
Tel: 01252 787075
Mobile:  07786 09417
Email: mthornley@ascb.uk.com or
Email: aca@ascb.uk.com
Army Seniors Sponsored By: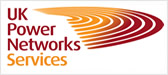 ARMY MAJOR UNIT CRICKET COMPETITION 2014

MAJOR UNIT CRICKET COMPETITION 2014
References:
A. 2014DIN10-026 Army Inter Unit Cricket Competition 2014
B. AGAI Volume 1 Chapter 5 Sport
1. The draw for the Major Units Competition has been made and is attached. The responses have been up on last year, let us hope for some good games and a good season.
2. Contact List. Attached is the latest contact list. It is the responsibility of the home team to make all arrangements including date, fixture location, and admin support. Each team must ensure they provide an Umpire and a Scorer. It is essential that fixtures are played by the due date; any delay will only be sanctioned by Secretary ACA in exceptional cases. Any amendments/updates to the contact list should be passed to Wendy soonest.
3. Playing Regulations. Also attached is a draft copy of the 2014 playing regulations.
4. Eligibility. The AGAI at Reference B outlines the eligibility criteria for Regular and TA personnel, in particular paragraphs 5.060 to 5.071. All teams are reminded that civilians are not eligible to play.
5. Results. It is the home team responsibility to ensure the result is forwarded to the ACA office – Tel. 94222 7075, Fax. 94222 7079, or email wpattison@ascb.uk.com The away team can also forward the result as well if they wish! The updated draw will be maintained on the ACA website.
PR SHARLAND CBE
Colonel (Retd)
Secretary ACA
UNIT

LOCATION

CONTACTS

TEL/FAX

EMAIL

Army HQ

Andover

Capt Kempley Buchan-Smith

39 Engr Regt

Kinloss

SSgt Glenn Mulligan

SSGT Tony Parsons

95131 7036
07809696753
95131 6654
01309 616654

thomas.mulligan953@mod.uk
glennmulligan1@gmail.com

4 RIFLES

Salisbury

Lt Alexander Perry

2Lt Matt O'Connor

07960 102420
94321 2382

07757 666162

4RIFLES-BCoy-2IC@mod.uk
Alex.ig.perry@hotmail.co.uk

1 RIFLES

Chepstow

Capt J Edwards

2 RGR

Shorncliffe, Folkestone

Maj Will Scrase

T: 94281 2795

01303 225795

21 Sig Regt

Colerne

Capt Tim Mallett

94385 5280

07808 231192

19 Regt RA

Tidworth

SSgt Tony Kemsley

Gnr Munro

94342 4292

07904 855689
94342 4241
07538 825956

3 RSME

Camberley

Maj Castro

Cpl French

94261 3444

07766 087295
94261 3337
07825 910745

1 RSME

Chatham

Cpl Lee McCarthy

Cpl Bailey

94661 2151

07584 648998
94661 2125
07803 054791

14 Regt RA

Larkhill

Maj Bill Ross

2Lt Adam Nickless

94322 5607

94322 5419
07840 183871

2 R WELSH

Tidworth

Maj Nick Brown

2Lt Will Jones

94342 2263

07720 709779
94342 2007
07935 382311

1rwelsh-ccoy-oc@mod.uk
2rwelsh-ccoy-9plcomd@mod.uk
1rwelsh-ccoy-9plcomd@mod.uk

4 LSR RLC

Abingdon

2Lt Watson

Sgt Robertson

94256 3702
079580 58238

The Royal Dragoon Guards

Catterick Garrison

Maj Pearce-Gould

Capt Shorland-Ball

94731 3311

077759 11453
94731 3538
07772 884775

2nd Royal Tank Regiment

Tidworth

WO1 (RSM) Campling

SSgt Llewellyn

94342 4007/4363

077475 12884
94342 4394

1 R IRISH

Shropshire

Capt Everett

94462 8409

07834 391535

Blandford Garrison

Dorset

SSgt Steve Pearce

Sgt Dave Hudson

94371 2483

07553 630658
01258 485917

2 MERCIAN

N Ireland

Capt Bosfer
Maybe Capt Vosfer!!!!

Guard room 94914 3163
Passing message to Vosfer

22 Engr Regt

Perham Down

Capt M Haslett

Cpl R Dearden

94342 3508
07584 322159
94342 3766
077532 50962

Household Cavalry Mounted Regt

Hyde Park Bks, London

Capt Gordon Dean
LCpl Cooney

07812 004910
07826 529599

DSEME(A)

Reading

WO1 (ASM) Hole      

SSgt Breed

94251 2562
07816 269092
94251 2693

4 Regt AAC

Wattisham

Capt Bradford

Capt Hannes Bayards

94674 8413
077878 33124
94674 8733
078343 59827

10 Sig Regt

Aldershot

Sgt Ryan Evans

Cpl Goring

94222 4320
07841 745822
94222 4325
07875 069493

10SR-251-2Tp-Sgt02@mod.uk
evansrandk@sky.com

7AA Bn REME

Ipswich

Capt Gino Hinson

94674 8721
078053 51082

HCR

Windsor

Capt John Clive

94253 5137
07814 954447

1 RRF

Tidworth

LCpl G Charles

07944688397

BA(G)

Capt Andy Kerr

Capt Sean Parnell

35ENGR-29-EchComd@mod.uk
35ENGR-77-EchComd@mod.uk BAG@ASCB.UK.COM
35ENGR-29-EchComd@mod.uk

The Pilgrims

Herefordshire

Richard Helling
Harry Bartlett
Dave Marshall

T:  01432 357311
M: 07787113024

QOGLR

Capt Bhim - posted
Maj Hampton-Stone – Ops
Sgt Scott Mullen 

T:94222 5264

T:  94222 5270

24 Cdo Engr Regt

Barnstaple

SSgt Chris Needham

WO2 Pete Needham

93779 7229
07773 014252
93779 7080
07917 030696