Army Inter Corps Cricket
Welcome to the Army Cricket Association Website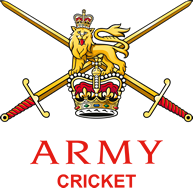 Secretary/Treasurer
Lieutenant Colonel (Retd) Mike Thornley
Army Sport Control Board
Fox Lines, Queens Avenue
Aldershot, Hants GU11 2LB
Tel: 01252 787075
Mobile:  07786 09417
Email: mthornley@ascb.uk.com or
Email: aca@ascb.uk.com


Avon Protection
Sponsor the Army Cricket Officials

Latest : Updated 29 July 2015

Power Cup 2015
THE MUJV  INTER CORPS CRICKET COMPETITION 2015 (THE POWER CUP) – THE DRAW
The Secretary ACA and Chairman of Corps Cricket have now, with the approval of the Chairman ACA, decided on the rules, regulations and format for the Power Cup 2015.  The Rules and Regulations are now enclosed.
The teams have been seeded according to the results of last season.  It is appreciated that some Corps find themselves against similar opposition to last year, but there are only 11 teams and 2 leagues, so this is quite a high likelihood.  These seedings have already been sent out to Corps Secretaries. 
The 'odd' seeds were placed in one league and the 'even' seeds in the second league.  The leagues have been finalised, the draw and venues decided and the format is as follows:
League 1 Draw

Rd 1 - Wed 6 May 15 – RE v RLC, REME v Int Corps, RA v AAC .

Rd 2 - Thu 21 May 15 – REME v RA, RLC v Int Corps, RE v AAC.

Rd 3 – Wed 27 May 15 – Int Corps v RA, REME v RE, RLC v AAC.

Rd 4 – Tue 2 Jun 15 – RA v RLC, AAC v REME, Int Corps v RE.

Rd 5 – Tue 23 Jun 15 – AAC v Int Corp, RLC v REME, RA v RE.
League 2 Draw
Rd 1 - Wed 6 May 15 – Infantry v RAC, R Signals v AGC (no games for AMs). 

Rd 2 - Thu 21 May 15 – AGC v Infantry, RAC v AMS (no game for RSIGNALS).

Rd 3 – Wed 27 May 15 – AMS v AGC, Infantry v R Signals (No game for RAC).

Rd 4 – Tue 2 Jun 15 – R Sigs v AMS, AGC v RAC No game for the Infantry).

Rd 5 – Tue 23 Jun 15 – RAC v R Signals, AMS v Infantry (no game for the AGC).
The first named teams are the home teams.  Mon 29 Jun 15 is to be kept free as the Power Cup 'slip day'.  The top two teams from each league will play in the main competition semi-final and the 3rd and 4th placed teams in each league will play in the plate semi-final. Semi-finals will be played on Wed 1 Jul 15, the higher placed team is the home team.
The winners of each semi-final will compete in the main and plate finals in Aldershot on Wed 29 Jul 15.
Semi Finals played 1July and 8 July 2015
UK POWER NETWORKS  SERVICES CRICKET COMPETITION 2015 LEAGUE 1
| | | | | | | | | |
| --- | --- | --- | --- | --- | --- | --- | --- | --- |
| | | | | | | | | |
| RE | | 1 | 16 | 14 | 5 | 14 | 50 | 3 |
| RLC | 15 | | 16 | 14 | 16 | 16 | 77 | 1 |
| REME | 4 | 0 | | 15 | 5 | 16 | 40 | 4 |
| INT CORPS | 0 | 0 | 4 | | 5 | 2 | 11 | 6 |
| RA | 16 | 5 | 14 | 16 | | 15 | 66 | 2 |
| AAC | 0 | 2 | 6 | 15 | 3 | | 26 | 5 |
UK POWER NETWORKS  SERVICES CRICKET COMPETITION 2015 LEAGUE 2
| | | | | | | | |
| --- | --- | --- | --- | --- | --- | --- | --- |
| CORPS | INF | RAC | R SIGS | AGC | AMS | TOTAL | POSITION |
| INF | | 16 | 16 | 16 | 16 | 64 | 1 |
| RAC | 1 | | 5 | 2 | 2 | 10 | 5 |
| R SIGS | 0 | 16 | | 13 | 16 | 45 | 2 |
| AGC | 0 | 13 | 3 | | 4 | 20 | 4 |
| AMS | 2 | 15 | 0 | 14 | | 31 | 3 |