Combined Services
Welcome to the Army Cricket Association Website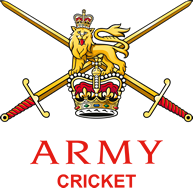 Secretary/Treasurer
Lieutenant Colonel (Retd) Mike Thornley
Army Sport Control Board
Fox Lines, Queens Avenue
Aldershot, Hants GU11 2LB
Tel: 01252 787075
Mobile:  07786 09417
Email: mthornley@ascb.uk.com or
Email: aca@ascb.uk.com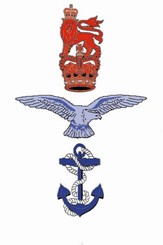 Combined Services Sponsored by: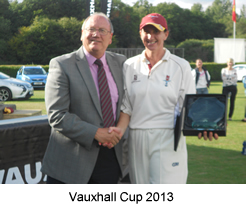 click images to enlarge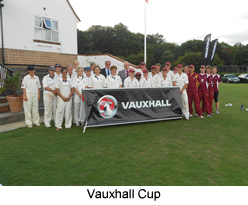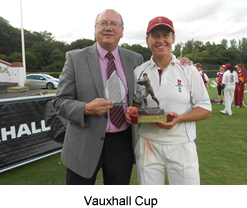 Manager Combined Services:  Squadron Leader RC Muse    07811 527277
Coach Combined Services:  Lt Col JWS Cotterill                     07786 264373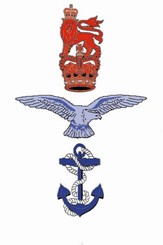 COMBINED SERVICES MEN'S TOUR TO INDIA 2013
MANAGER'S REPORT
The Combined Services cricket team toured India from 18th October to 2nd November 2013, and included fixtures at Delhi, Hyderabad and Mumbai. The CSCA look to tour every 4 years, the last one being to Namibia and South Africa in 2009. India was chosen for a number of reasons – not least the tremendous passion for cricket that both countries enjoy,; the opportunity to contribute to the close Anglo Indian ties that exist in particular in pursuit of our Defence Diplomacy objectives; and the potential opportunities available to our key sponsors for in country inter action. The tour was most fortunate to have the support of 3 key sponsors Thales; NATS; and Avon Rubber; with kit provided by the CSCA supplier – Surridge.
A squad of 20 were selected to tour – originally 21 but with less than two weeks to go Graeme Cessford (RAF), our professional on the Worcestershire staff, had to sadly withdraw due to an ankle operation. And hence the final squad that included 14 players, a Manager, Secretary/Treasurer, Coach, Physio, Umpire and Scorer. The full squad list is attached at Annex A. Planning for the tour started pre season and final selection, which proved most competitive, was based on a combination of performance throughout the season and availability to tour. The original intent was for Gullivers travels, in close collaboration with our BHC in Delhi, to organise the bulk of the tour including flights, internal travel, and fixtures – the itinerary to be based on Delhi, Jaipur, and Mumbai. Previous tours to India, in particular by the RAFCA and Royal Armoured Corps, identified the need to restrict travel in India given the short 2 week tour length as well as the importance of staying in quality hotels. Thanks to some timely intervention by our Defence staff in the BHC after discussions with the Indian MOD, this initial arrangement was amended – and following some detailed in country negotiations as well as the offer of some Defence Assistance Funding (DAF) the BHC kindly agreed to take on the in country organisation. The final programme was then refined to be based on fixtures against the Indian AF at Delhi, Army at Hyderabad, and Navy at Mumbai. Additional civilian fixtures were arranged in collaboration with the Hyderabad and Mumbai Cricket Associations.
After the playing squad was announced at the end of the Inter Services tournament in early August, an individual coaching programme was produced by the Coach and two indoor training sessions were organised – a weekend at Edgbaston in their excellent indoor facility overseen by Cookie Patel; and a couple of days at Aldershot prior to departure. The squad set off from Heathrow in single figures temperature to the low 30s of Delhi! – but thankfully not too much humidity. Our in country host, Tom Ryder from the Defence section, met us having done an outstanding job in preparing the itinerary and in country organisation. And our welcome and acclimatisation included an excellent Reception hosted by the Deputy BHC, Mr Julian Evans in his Residence on our first evening – in the company of cricketing participants competing in the 4th Lawyers World Cup – and a 'friendly' warm up T20 fixture against the BHC staff the next day at AFS Palam. The format of the match enabled all 14 squad members to take their turn on the field, and in a useful acclimatisation exercise, CS scored 182 with the top 6 batsmen all scoring 25 before retiring and the BHC team were dismissed for 75, with all the bowlers getting a couple of overs under their belts.
The next day, following the arrival of our Chairman AVM Paul Atherton, the squad returned to the same ground for their match against the Indian Air Force (IAF) in a 50 over match. After an impressive opening ceremony, and being joined by our Thales and NATS sponsors, the CS bowlers made a steady start and were looking in a strong position as the IAF laboured to 94 for 4 wickets in the 20th over. However, there then followed a match winning stand of 128 between Lochab (100 no) and Israni (53) in 22 overs before Israni was dismissed. With the CS bowlers and fielders wilting in the oppressive heat, the IAF then added another 62
runs in the last 8 overs as Lochab shepherded the middle order to a total of 284 for 7 wickets. Jacques Prinsloo was the pick of the bowlers with 3 - 51, while Jay Boynton, Jim Iago and Brannon Varley also took wickets. CS got off to the worst possible start with Danny Webb bowled for a 'duck' 3rd ball of the innings. Varley and Jake Wray soon followed to leave the CS reply in tatters at 21 for 3 wickets. Skipper Matt Compton (30) and Sherwin Govender (31) briefly restored the CS fortunes with a stand of 54 before the middle and later order collapsed with only Boynton (27 no) showing any resistance as CS capitulated to 129 all out, a disappointing defeat by 155 runs. The NATS man of the match award, presented by Mr Ewan Kelbie, deservedly went to Lochab for his excellent 100 no in the IAF innings. The realities of playing in the Indian heat and against strong Service opposition had certainly made an impact! Things could only get better. However that evening our High Commissioner, Sir James Bevan, very kindly hosted a reception in his splendid Residence, and in his welcoming speech certainly raised the morale of the squad by noting the impressive performance against this BHC team but also the diplomatic 'loss' to our Indian hosts at Palam yet equally hoped that the remaining Service fixtures might swing to UK's advantage. Thankfully as the tour evolved his message was delivered by the squad!
After a day's sightseeing in Delhi, the squad flew south to Hyderabad, only to discover that the monsoon had not yet ended and endured 3 days of fairly persistent rain. CS were due to play the Indian Army at the Vishwanathan Stadium in a 50 over match and on our arrival at the ground conditions looked bleak with rain falling heavily. However, the rain stopped and, after a herculean effort by the ground staff, a T20 match was agreed. Batting first, CS got off to a dreadful start and quickly subsided to 20 for 5 wickets. A recovery of sorts was engineered by Graham Wiseman (15) and Jay Boynton (21), but the CS total of 70 all out looked far too small, although it has to be said that the Indian Army were aided by some poor umpiring decisions by the 'home' umpire and there was no hiding place for him as the match was filmed and the teams had access to video replays. CS went out to field with a real sense of purpose and Brannon Varley and Jon Parker tore into the Indian Army batting line up to reduce them to 17 for 4 wickets with a brace of wickets each. Jacques Prinsloo then entered the attack and, yet again, bowled an important spell taking 2 - 14 in his 4 overs and the Indian Army were struggling on 55 for 6 wickets, again assisted by a couple of poor umpiring decisions, when the heavens opened. In minutes the pitch was flooded and the game was abandoned as a 'no result'. For an excellent spell of 4 - 11, Akash Sharma was awarded the NATS man of the match award by our Chairman, before he sadly had to return to UK. The squad was due to play a Hyderabad Cricket Association team a couple of days later, but with persistent rain falling, the match was cancelled before the squad had left the hotel. The squad then endured a 19 hour journey by train and road to Mumbai which tried everyone's patience. Whilst the train journey provided an opportunity to view at first hand some of the contrasts, poverty, and landscape of this vast country, it also exposed the inherent bureaucracy that still pervades as well as the logistical challenges of moving large amounts of kit by this method. By this juncture of the tour, after much soul searching, it had been decided to send Jacques Prinsloo back to the UK where his mother-in-law was critically ill. Sadly, she passed away while Jacques was in transit.
The trials of the train journey and Hyderabad experiences were soon eclipsed by the welcome to Mumbai, excellent hotel overlooking the sea, and clear blue skies. After a day at the splendid Indoor national academy – the squad were chafing at the bit to play their 4 planned fixtures in Mumbai. The first of these was against the Bombay Police at the Police Gymkhana in a 40 over match. Batting first, the Police opening batsmen shared a stand of 40 before both were quickly dismissed. This brought together Sadhakar (59) and Pradnesh (49) in a stand of 98 before they too were dismissed in consecutive overs. The Police sought to accelerate their scoring rate in the last 10 overs but wickets fell at regular intervals with only Nirajan (26) making a significant score until the Police were dismissed for 222 in the 40th over. Jim Iago was the pick of the CS bowlers with 2 -23 off his 8 overs, ably supported by Jon Parker (2 - 38) and Jay Boynton (2 - 48) and some fine ground fielding. When the CS replied, Danny Webb played one of his best ever innings for CS. He and Storm Green (23) attacked the Police bowlers from the outset in a magnificent stand of 115 in only 19 overs before a visibly tiring Green was run out. Webb was then joined by Brannon Varley (44) in a stand of 90 during which Webb reached his century off only 82 balls eventually reaching 135 no as CS cantered to an 8 wicket victory with nearly 12 overs to spare. After 26 appearances for the CS this was Webb's first century (despite many 50s and a couple of 90s), and he could not have picked a more appropriate occasion or setting to deliver.
The following day, CS took on a Navy second team at the small Islam Gymkhana Ground (Indian Navy were involved in a 3 day match at the time). Batting first, Sherwin Govender and Jake Wray took a weak attack apart in a magnificent stand of 213 as Govender reached his hundred off a mere 36 balls before being dismissed for 142 runs. Wray followed shortly for a relatively sedate 81 whilst Storm Green (33) and Andy McGeorge (54) kept up the attack and Graham Wiseman struck the last 3 balls of the innings for 6 for a cameo 22 no as CS reached an improbable 365 for 4 wickets. When the Navy replied, their only realistic aim was to achieve a degree of respectability but wickets fell at regular intervals throughout the innings and they eventually were dismissed for 104 to hand CS a victory by the staggering margin of 251 runs. Ian Redfern and Andy McGeorge both picked up 3 cheap wickets and Jim Iago took 2 wickets at the top of the innings.
After a well earned rest day which concluded with a most enjoyable Reception given by the Indian Navy on the rooftop of their in town Club, commanding an amazing 360 degree view of Mumbai, CS took on a Mumbai Hindu Gymkhana team at their ground in a 35 over match. The Hindu Gymkhana elected to bat first and Jon Parker destroyed the top order with an impressive spell of 3 - 18 off 7 overs, as the Hindu side collapsed to the hopeless position of 12 for 4 wickets. A recovery of sorts followed but they eventually achieved 98 for 9 wickets at the end of their overs with Jim Iago, Brannon Varley, Ian Redfern, and Jay Boynton all getting a wicket apiece. This total was never likely to trouble a now rampant CS side and Jake Wray smashed his way to a 21 ball 50 before he was dismissed and Sherwin Govender (40) and Varley eased CS to a 9 wicket victory.
For the final match of the tour, the CS faced the Indian Navy in a 40 over match at their impressive Kohli Stadium. The squad were now struggling with a few niggles and Rob Magee was left in the hotel after an attack of 'Delhi belly'. However, with 3 fine wins behind them morale was high amongst a well acclimatised and in form squad. At the opening Ceremony we were joined by our Mumbai DHC – Mr Philip Sydenham and Mr Phil Binks from NATS, as well as a number of Senior Indian Navy officers. Batting first, Danny Webb was again out for a 'duck' in the first over which brought Sherwin Govender to the crease to join Brannon Varley. The pair put on 87 in a magnificent display of clean hitting before Govender was out for 47 in only the 12th over. Matt Compton (40) then joined Varley in a stand of 90 before Varley was dismissed for a magnificent 112, with his century being achieved off only 60 balls. One of his sixes out of the ground onto the adjoining tennis court, was reputedly the biggest ever seen by anyone present at the ground. Storm Green held the middle order together with 37 before a clatter of wickets saw CS all out for 287, the only disappointment being that the full 40 overs were not utilised. Varley and Jon Parker bowled superbly at the start of the Navy innings to ensure that they were always behind the 'clock' as only 20 runs were scored off the first 7 overs. Jim Iago and Jay Boynton then took a wicket apiece to leave the Navy at 51 for 2 wickets. Jasiv Singh (70) and Swarvil More (38) then put on 67 for the third wicket before Govender was introduced to the attack for his first spell of the tour. This proved to be an inspired choice by captain Compton as he took 4 - 48, as the Navy batsmen perished in the face of a scoring rate that had climbed to over 10 an over. The Navy were eventually all out for 232 handing a handsome victory to CS by 55 runs. All the bowlers bowled well with Parker and Iago taking 2 wickets apiece while Varley bowled 8 overs of pace and hostility taking 1 - 29, which coupled with his magnificent hundred ensured that he was awarded the NATS man of the match award. In the final presentation, Phil Binks form NATS awarded Sherwin Govender the man of the Tour award for scoring the most runs on Tour and for his match winning spell of bowling against the Navy.
In conclusion, this proved to be a very successful tour playing cricket in extremely challenging climatic conditions, and on occasions at some unusual grounds (in particular some of the outfields). The final count of 4 wins, one 'no result', and a loss (as well as a cancelled rain affected game in Hyderabad) speaks for itself away from home and in a cricket fanatical country. Although it has to be said that 2 of the teams we played in Mumbai were weaker than they or us would have wished, yet we still had to deliver. Throughout the tour we were extremely well hosted and welcomed wherever we went; and all left with a much greater understanding of this amazing country with so many contrasts and seeming challenges, often humbled by
what we saw and encountered. However the tour would not have been possible without the huge support and backing of the BHC staff in Delhi and our Sponsors. Brigadier Brian McCall and his Defence Section staff, in particular Tom Ryder, worked tirelessly on our behalf both prior to as well as during our tour for which we are all hugely grateful. It was also pleasing to see our sponsors represented at some stage of the tour – Thales (Dean Mason and Geraint Lloyd); NATS (Ewan Kilbie and Phil Binks); and Avon Rubber (Matthew Evans). Quite frankly without their collective support and backing such an ambitious tour would not have been possible. And finally my heartfelt thanks go to all the players; the Coach and Physio for their sustained efforts; and also to the 2 officials, Umpire Richard 'trigger' Smith and Scorer Steve Dodds for their unfailing support and good humour. I am also indebted to the incredible efforts of Peter Sharland before and during the Tour and to Wendy Pattison in the CS office for her administrative support. The Tour represented not only a big learning curve, but also a watershed for CS cricket with the retirement of our skipper Matt Compton, after 3 very successful years at the helm, and the retirement from the Regular Army of Danny Webb, our 2 senior players. However, I am most encouraged by the talented young players coming through and I am sure that we can build on the experience and squad spirit gained during this Tour to ensure that the CS men's team will continue to be as successful in 2014 as it has been in recent seasons.
+ Results
CSCA TOUR TO INDIA 2013 - RESULTS
Sun, 20 Oct @ Palam, Delhi  vs BHC Invitation XI (Friendly)
CS 182 off 20 overs (Webb 27*, Compton 27*, McGeorge 26*,Wray 25*, Varley 25*, Wiseman 25*)
BHC XI 75 off 19.5 overs (Magee 5 for 7, Redfern 2 for 6)
Mon, 21 Oct @ Palam,Delhi vs Indian Air Force
Indian Air Force 284 off 50 overs (Prinsloo 3 for 51, Boynton 2 for 51)
CS 129 off 35 overs (Govender 31, Compton 30)
Indian Air Force won by 155 runs
Wed, 23 Oct @ Vishwanathan Stadium, Hyderabad vs Indian Army
CS 70 off 19.5 overs (Wiseman 15)
Indian Army 55 for 6 off 13 overs (Parker 2 for 8, Prinsloo 2 for 14, Varley 2 for 14)
Match abandoned due to rain
Fri, 25 Oct @ Hyderabad CC vs Hyderabad Cricket Association
Match cancelled due to rain
Mon, 28 Oct @ Mumbai Police Gymkhana vs Hyderabad Police
Mumbai Police 222 off 39.2 overs (Iago 2 for 23, Parker 2 for 38, Boynton 2 for 38)
CS 223 for 2 off 29.2 overs (Webb 133*,Varley 44)
CS won by 8 wickets
Tue, 29 Oct @ Islam Gymkhana vs Indian Navy 'B'
CS 365 off 30 overs (Govender 142, Wray 81, McGeorge 54)
Indian Navy 'B' 104 off 22.5 overs (Redfern 3 for 13, McGeorge 3 for18, Iago 2 for 21)
CS won by 251 runs
Thurs, 31 Oct @ Hindu Gymkhana vs Hindu Gymkhana
Hindu Gymkhana 98 for 9 off 35 overs (Parker 3 for 18)
CS 100 for 1 off 6.1 overs (Wray 52, Govender 40 *)
CS won by 9 wickets
Fri, 1 Nov @ WNC Kholi Stadium vs Indian Navy
CS 287 off 38.1 overs (Varley 112, Govender 47, Compton 40)
Indian Navy 232 off 36 overs (Govender 4 for 48, Parker 2 for 42, Iago 2 for 47)
CS won by 55 runs 
+ CSCA Touring Squad - India 2013
Touring Squad
BOYNTON J

LCPL

ARMY

1 CS BN REME

CESSFORD G

CPL

RAF

WORCS CCC -  withdrawn injury

COMPTON M

SQN LDR

RAF

RAF BRIZE NORTON -  Captain   

GOVENDER S

LBDR

ARMY

47 REGT RA

GREEN S

CAPT

ARMY

HQ 101 LOG BDE

IAGO J

FLT LT

RAF

RAF NORTHOLT

MAGEE RT

CPL

RAF

RAF LEEMING

MCGEORGE

SAC

RAF

RAF HONINGTON

PARKER JD

LT CDR

RN

MOD - CORSHAM

PRINSLOO J

LCPL

ARMY

39 ENGR REGT                  - Vice Captain

REDFERN I

CPL

ARMY

170 ENGR REGT

VARLEY B

PTE

ARMY

3 MED REGT

WEBB D

SSGT

ARMY

HQ DIC

WISEMAN G

GNR

ARMY

12 REGT RA

WRAY JA

CPL

RAF

RAF LEEMING

MANAGEMENT (6)

MUSE R   
(Manager)

SQN LDR (retd)

RAF   

SHARLAND PR (Secretary/Treasurer)

COL (retd)

CSCA

COTTERILL
(Coach)

LT COL

ARMY

AOSB WESTBURY

SMITH R
(Umpire)

WO2

ARMY

MRS ALDEGROVE

DODDS S
(Scorer/PRO)

LT

RN

HMS FLYING FOX

BARNES G
(Sports Therapist)

SGT

RAF

MRC BIRMINGHAM